Our History
Comly Auctioneers & Appraisers has a deep-rooted tradition of quality, excellence, and integrity since 1834. Throughout several family generations, the company maintain its reputation of reliability, flexibility, and unmatched customer service.
1834-1900
In 1834, Samuel Comly, already well-respected in the business, opened his own auction house on Front Street in Philadelphia. Wm. F. Comly and Son specialized in selling goods important to everyday life in that era.

1901-1967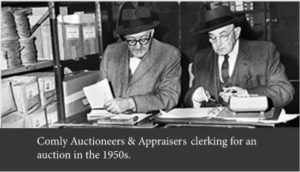 A shift in the national economy caused a change in the model for the business that had now become known as Comly Auctioneers and Appraisers. Our services were expanded to business liquidation, asset refurbishing, and the sales of commercial machinery and equipment. A move to the now historic 2nd Street in Philadelphia helped to accommodate the growth of this company.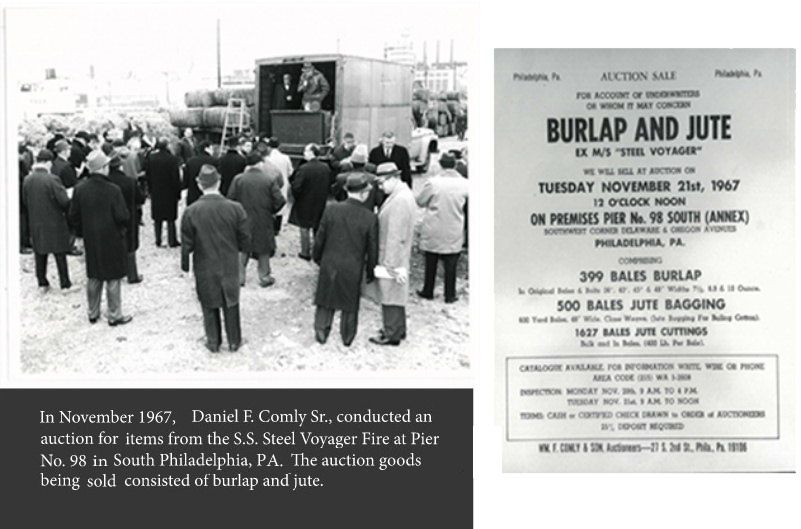 1968-Present
In the late 1960s, Comly once again grew to meet the needs of their clients. The purchase of a large warehouse facility helped pave the way to becoming an industry leader for sales of equipment and heavy machinery. The reputation of Comly Auctioneers and Appraisers for quality, excellence and integrity has been fundamental to its continued success for over 184 years of service to their valued customers.